Gastroenterology Physician Opportunity in O'Fallon, Illinois - 46891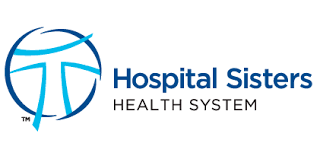 Gastroenterology Physician Opportunity in O'Fallon, Illinois - 46891
Throughout communities in Illinois and Wisconsin, 15 hospitals, numerous community-based health centers and clinics, our 15,000+ colleagues have built a culture based on our solid core values of respect, care, competence, and joy. These are the ideals we believe in, work by, and live each day.
Built upon more than 145 years of service to the communities we serve, we now look to the future and our place in it as a health care system that strives to continually improve processes, procedures, and outcomes with the latest and most advanced technologies and treatments.
Regardless of how far our passion for excellence carries us, our focus will always remain on the most important person in our entire organization: The patient.
HSHS requires COVID-19 vaccines or an approved medical or religious exemption for all colleagues.
HSHS and affiliates is an Equal Opportunity Employer (EOE).
HSHS is proud to be an equal opportunity workplace dedicated to pursuing and hiring a diverse workforce.
Summary
HSHS Medical Group is actively recruiting a BC/BE Gastroenterologist to join a highly successful Gastroenterology Practice. Practice with an Outstanding Gastroenterologist, and a Nurse Practitioner, in an established practice just 20 minutes from downtown St. Louis. Enjoy a good work life balance with 1:4 call. HSHS St. Elizabeth's Hospital, has 144 beds, located in O'Fallon, Illinois, right off of Interstate 64.
HSHS Medical Group has approximately 450 + providers within its network, and works in partnership with Hospital Sisters Health System, a multi-institutional, fully integrated health care system that sponsors 15 hospitals in 14 communities across Illinois and Wisconsin. The HSHS-affiliated local systems generate more than $1.5 billion in revenue annually and employs more than 14,000 people.
HSHS Medical Group offers a very Competitive Salary and Benefits Package including:
Generous Commencement Bonus, Value Based Incentive Bonus & Production Bonus
Educational Loan Assistance
Malpractice/Tail Coverage
Health, Life, Dental, Disability Insurance
Retirement Plans
4 weeks of Time off plus 1 additional day per year; up to 6 weeks & 6 Holidays
$5000 paid in CME and 5 additional days off
Relocation Assistance and Housing Bonus if you chose to live in Illinois
 Practice/Community Highlights:
Outpatient Clinic
Inpatient Consults and Testing
Shared Call
24/7 Hospitalist Coverage
NO Overhead Expenses
Strong Internal Referral Base
Physician-Led Organization
Be Compensated for Every Patient You See
Great Schools System and Local Universities and Colleges
 The city of O'Fallon, located within Southern Illinois, is included in the Metro-East region of the St. Louis Metropolitan Area.
O'Fallon, Illinois is a charming community of hardworking residents, including personnel from nearby Scott Air Force Base. Over
30,000 people call O'Fallon "home", and each one contributes a wonderful mix of small-town caring and community pride.
O'Fallon's rich history of trade and industry, and its solid foundation for continued growth and prosperity make it one of the area's
most popular communities in which to live and work. Today, O'Fallon is known as one of the fastest growing communities in the
Metropolitan St. Louis area. O'Fallon, has beautiful parks for recreation, shopping in nearby Fairview Heights, great restaurants and
much, much more. O'Fallon, allows you to work and live in a very friendly community, and be minutes from the excitement of the
city. O'Fallon is a wonderful place to live, work and play.
Qualifications
Education
Doctorate-Required
Experience
Competent in delivery of healthcare services for adolescents, adults and geriatric patients.
Age specific competency is measured by a variety of methods, which may include, but not be limited to, self-learning packets, review of age specific guidelines, direct observation, video, simulation, unit-based class, policies and procedures, or chart review.
Certifications Licenses and Registrations
Must be licensed for Physician and Surgeon in the state of practice.
Must also maintain an Controlled Substance license for the state and Federal DEA when applicable to their specialty.
Must have successfully completed or in the process of completing an accredited residency program.
Must be board certified or board eligible.