Family Medicine Physician for Breese, IL - 45825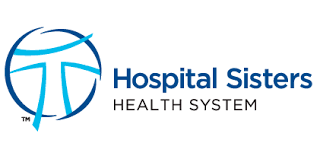 Family Medicine Physician for Breese, IL - 45825
Throughout communities in Illinois and Wisconsin, 15 hospitals, numerous community-based health centers and clinics, our 15,000+ colleagues have built a culture based on our solid core values of respect, care, competence, and joy. These are the ideals we believe in, work by, and live each day.
Built upon more than 145 years of service to the communities we serve, we now look to the future and our place in it as a health care system that strives to continually improve processes, procedures, and outcomes with the latest and most advanced technologies and treatments.
Regardless of how far our passion for excellence carries us, our focus will always remain on the most important person in our entire organization: The patient.
HSHS requires COVID-19 vaccines or an approved medical or religious exemption for all colleagues.
HSHS and affiliates is an Equal Opportunity Employer (EOE).
HSHS is proud to be an equal opportunity workplace dedicated to pursuing and hiring a diverse workforce.
Summary
HSHS Medical Group is recruiting a Family Medicine Physician to join an established Clinic at Clinton County Rural Health conveniently located on the campus of HSHS St. Joseph's Hospital.   Work in a brand new replacement clinic which opened last year.  The practice has EPIC EMR and PACS as well as access to lab, x-ray, MRI, and CT on site.   Clinton County Rural Health has a service area of approximately 200,000 residents.   
The practice consists of 3 family medicine physicians, 1 family/sports medicine physician, and 9 nurse practitioners.  Ample space for more providers
Extremely collegial group
36 patient contact hours per week with flexible hour
St. Joseph's Hospital in Breese, Illinois, is an 85-bed acute care hospital with full inpatient, obstetric, surgical and outpatient facilities. About 400 families a year select the Women and Infants Center for their labor and delivery experience.  Note our family medicine providers do not do any OB.   HSHS St. Joseph's Hospital was recently was recently named a 2020 Top 100 Rural & Community Hospital by The Chartis Center for Rural Health. This is the second year in a row that St. Joseph's has received this designation. Read more at https://lnkd.in/eK-fbxx).  Nearby the hospital is the YMCA HealthPlex, which provides state-of-the-art equipment, medically-based fitness training and wellness education.
Qualifications
Education Doctorate-Required Experience Competent in delivery of healthcare services for adolescents, adults and geriatric patients. Age specific competency is measured by a variety of methods, which may include, but not be limited to, self-learning packets, review of age specific guidelines, direct observation, video, simulation, unit-based class, policies and procedures, or chart review. Certifications Licenses and Registrations Must be licensed for Physician and Surgeon in the state of practice. Must also maintain an Controlled Substance license for the state and Federal DEA when applicable to their specialty. Must have successfully completed or in the process of completing an accredited residency program. Must be board certified or board eligible.