Interventional Cardiology/ Non-Structural Physician - 42793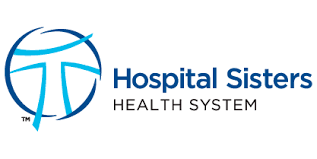 Interventional Cardiology/ Non-Structural Physician - 42793
Throughout communities in Illinois and Wisconsin, 15 hospitals, numerous community-based health centers and clinics, our 13,000+ colleagues have built a culture based on our solid core values of respect, care, competence, and joy. These are the ideals we believe in, work by, and live each day.
Built upon more than 145 years of service to the communities we serve, we now look to the future and our place in it as a health care system that strives to continually improve processes, procedures, and outcomes with the latest and most advanced technologies and treatments.
Regardless of how far our passion for excellence carries us, our focus will always remain on the most important person in our entire organization: The patient.
HSHS and affiliates is an Equal Opportunity Employer (EOE).
Summary
Prairie Cardiovascular is seeking an Interventional Cardiologist to join our practice at the Prairie Heart Institute in Springfield, Illinois.
Interventional opportunity:
High volume Coronary Intervention procedures
2.5 days a month general call at HSHS St. John's Hospital.
EPIC EMR
Requires M.D., or professional equivalent degree and BC/BE in Cardiovascular Disease, and Interventional Fellowship with BC/BE in Interventional Cardiology
Illinois Medical License eligible
New fellow graduates are welcome to apply
Position does not support J1 visa
Prairie offers:
Excellent work environment with a caring, patient-focused team
Competitive Salary
Comprehensive Benefits Package including Vacation, Health, Dental, Life Insurance, Disability Insurance, 401(k), Pension, and Malpractice
About the Doctors ofPrairie Cardiovascular:
Based out of Springfield with five additional permanent locations in O'Fallon, Carbondale, Decatur, Effingham and Mattoon and committed to quality outcomes, cutting edge research and providing state-of-the-art heart and vascular care.
Over 70 cardiologists and surgeons serve the comprehensive regional network of 53+ communities and rural clinics in central and southern Illinois and actively expanding our services throughout our large network.  Also relationship with the University of Chicago.
Very active research arm through Prairie Education and Research Cooperative.
Specialties in General and Preventative Cardiology, Electrophysiology, Echocardiography, Interventional Cardiology, Peripheral Vascular Disease, Structural Heart, Nuclear/CT Cardiology, and Vascular Medicine.
Springfield, Illinois offers an excellent quality of life, superb education and low cost of living.  It is within easy reach of major urban areas such as St. Louis, Chicago, and Indianapolis.  
Qualifications
EducationDoctorate-Required
Certifications, Licenses and RegistrationsMust be licensed for Physician and Surgeon in the state of practice. Must also maintain an Controlled Substance license for the state and Federal DEA when applicable to their specialty. Must have successfully completed, or in the process of completing, an accredited residency program. Must be board certified or board eligible.