Family Medicine Physician - O'Fallon, Illinois - 49828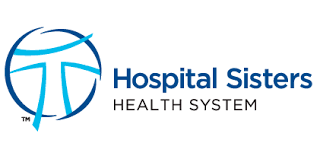 Family Medicine Physician - O'Fallon, Illinois - 49828
Throughout communities in Illinois and Wisconsin, 15 hospitals, numerous community-based health centers and clinics, our 15,000+ colleagues have built a culture based on our solid core values of respect, care, competence, and joy. These are the ideals we believe in, work by, and live each day.
Built upon more than 145 years of service to the communities we serve, we now look to the future and our place in it as a health care system that strives to continually improve processes, procedures, and outcomes with the latest and most advanced technologies and treatments.
Regardless of how far our passion for excellence carries us, our focus will always remain on the most important person in our entire organization: The patient.
HSHS and affiliates is an Equal Opportunity Employer (EOE).
Summary
Provides direct clinical treatment services to patients and their families on an outpatient and inpatient basis, ensuring that patients receive the treatment necessary to treat their diagnosis or disorder. Works constructively and collaboratively with other health professionals. Focuses on attaining high standards of health care in their area of clinical expertise. Duties may include instructing, monitoring, and advising junior medical officers or other health care professionals as appropriate.
Qualifications
Education
Doctorate is required
Experience
Competent in delivery of healthcare services for adolescents, adults and geriatric patients is required.
Certifications, Licenses and Registrations
Licensed in the state of practice is required
Must be licensed for Physician and Surgeon in the state is required B
asic Life Support (BLS) is required
Maintain a Controlled Substance license for the state and Federal DEA when applicable to their specialty.
Must have successfully completed, or in the process of completing, an accredited residency program.
Must be board certification or board eligible.