Family Medicine Physician - Jacksonville, IL - 31218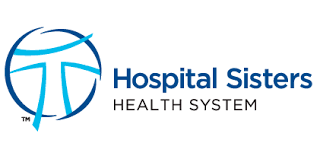 Family Medicine Physician - Jacksonville, IL - 31218
Throughout communities in Illinois and Wisconsin, 15 hospitals, numerous community-based health centers and clinics, our 15,000+ colleagues have built a culture based on our solid core values of respect, care, competence, and joy. These are the ideals we believe in, work by, and live each day. Built upon more than 145 years of service to the communities we serve, we now look to the future and our place in it as a health care system that strives to continually improve processes, procedures, and outcomes with the latest and most advanced technologies and treatments. Regardless of how far our passion for excellence carries us, our focus will always remain on the most important person in our entire organization: The patient. HSHS and affiliates is an Equal Opportunity Employer (EOE).
Summary
Existing patient panel waiting for a Family Medicine physician. Outpatient opportunity inprosperous Jacksonville, IL.
Experience Practice Stability & Work/Life Balance
• 18-20 patients per day• Established practice• No overhead expenses• 36 patient contact hours per week with flexible schedule• Receive wRVUs for every patient regardless of payer• H1b cap exempt, J1 Visa options• EPIC EMR
Experience Practice Stability & Work/Life Balance
• Competitive 2 year salary guarantee plus wRVU incentive bonus• Generous commencement bonus• Excellent pension + matching 403B plan• Quality incentives• Student Loan forgiveness (up to $200,000)• Time off and CME
• Relocation assistance up to $10,000• $10,000 (net) HOUSING BONUS
Your New Home
Safe, friendly and inviting hometown community
Fantastic quality of life with low cost of living and minimal commute times
Easy drive to St. Louis, Chicago and Indianapolis
Great school districts to raise a family
Home to Illinois College
Qualifications
EducationDoctorate-Required
Certifications, Licenses and RegistrationsMust be licensed for Physician and Surgeon in the state of practice. Must also maintain an Controlled Substance license for the state and Federal DEA when applicable to their specialty. Must have successfully completed, or in the process of completing, an accredited residency program. Must be board certified or board eligible.